Our Journey
Our story began in 1975 when our founder and Group Managing Director, Kiran Asher, landed in Muscat, Oman, after his graduation and work experience in the United Kingdom. His commitment was to re-establish the business where his great grandfather had once started. Raised in India, Kiran had only heard stories of his great grandfather's ties to Oman. He initiated the company as a single employee commissions agent. Over the last five decades, the company has transformed into a leading and trusted integrated solutions provider across various industries. From hospitality and luxury to infrastructure, utilities, energy, sustainability, and industrial sectors, Al Ansari's reach knows no bounds.
With headquarters in the heart of Muscat, Oman, our influence transcends borders. Our footprints can be traced through establishments in UAE, Doha, KSA, India, and with additional experience of carrying out transformative projects in countries such as Maldives, Bangladesh, Chad, and more.
Our motto remains: "You Can Rely on Us."
Unity (ekta) and Growth
Throughout our journey, we have seamlessly woven unity into our fabric. The addition of entities like Al Ansari Engineering Services, Teqmark, Kimoha Entrepreneurs, and Second Power to our group signifies our commitment to collaboration. Each addition enhances our roots, strengthening our collective resolve.
Empowering our Family and Commitment to Education: Al Ansari Employees
At Al Ansari, our employees are the cornerstones of our success. We call them our Al Ansari family members. We believe that managing employees is not just a strategy; it is core to our culture. By fostering their well-being, growth, and development, we are sculpting a robust and resilient organization capable of thriving in today's dynamic business landscape. This commitment resonates throughout our operations, from hiring and onboarding to training, development, empowerment, recognition, and even in our initiatives that celebrate the spirit of fun.
Customers: Our Cornerstone and Our Commitment of Excellencee
Customers are the heartbeat of Al Ansari. Our commitment to managing customer values is unwavering. We have defined core customer values that guide our interactions – a commitment to exceed expectations, deliver excellence, transparency, trust, innovation, and an unwavering commitment to quality. With a focus on technology and processes, we continuously elevate our ability to deliver on these promises, from a dedicated hotline to a customer portal and timely project reporting.
Embracing Social Responsibility (Eljamyl)
Businesses bear a responsibility to uplift the communities they serve. Al Ansari embodies this ethos by prioritizing core societal values. From fostering practical knowledge at local colleges and universities through internships, site visits, and educational seminars to championing sustainable practices and supporting SMEs, we are dedicated to making a positive impact.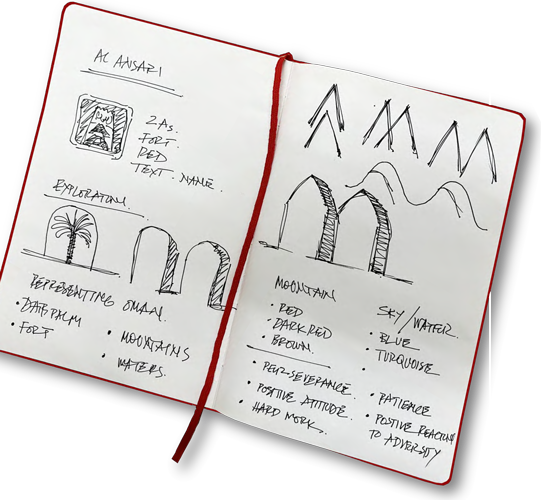 Partnering for Success
Our suppliers are more than partners; they are integral to our success. With over 150 exceptional collaborators, we have cultivated relationships rooted in shared values of quality, commitment, innovation, and corporate social responsibility. These bonds, many spanning over 40 years, are a testament to the trust we foster with those who share our vision. As we add feathers to our cap and expand our service offerings, we remain committed to nurturing these valuable partnerships.
Join Us in Shaping Tomorrow
As we continue to build on our legacy, we invite you to join us in shaping a brighter and prosperous tomorrow. Al Ansari is not just a company; it is a testament to the power of collaboration, commitment, and a shared purpose.