Introducing Al Ansari's Maintenance & Service Solutions Division:
Welcome to Al Ansari Global, your trusted partner for top-notch Maintenance and service solutions. In a fast-paced business environment, ensuring the seamless operation of your machinery and equipment is crucial for sustained success.
At Al Ansari Global, we understand the significance of efficient maintenance and timely service. Our dedicated team is committed to providing a range of services, including On-Call Services, Annual Maintenance Contracts, and an Integrated Workshop for Assembly and repairs. Explore our comprehensive offerings designed to optimize your operations and enhance the longevity of your equipment.
Our On-Call Services are designed to provide swift and effective solutions when unexpected issues arise. We recognize that equipment breakdowns can occur at any time, disrupting your workflow and impacting productivity. That's why Al Ansari Global offers a 24/7 On-Call Service to address emergency maintenance requirements promptly.
Our skilled technicians are equipped with the latest tools and technology to diagnose and resolve issues efficiently. Whether it's a sudden malfunction or unexpected downtime, our On-Call Services ensure that your operations are back on track in the shortest possible time. Trust Al Ansari Global to be your reliable partner in critical moments, delivering quick and effective solutions to minimize disruptions.
For businesses seeking proactive maintenance solutions, Al Ansari Global provides Annual Maintenance Contracts (AMCs) tailored to your specific needs. Our AMCs are a cost-effective way to ensure the regular upkeep of your equipment, preventing potential breakdowns and extending the lifespan of your assets.
When you choose our AMC services, you benefit from scheduled inspections, preventive maintenance, and timely repairs. Our team of experts conducts thorough assessments to identify potential issues before they escalate, saving you both time and money. With Al Ansari Global AMC, you can focus on your core business activities while we take care of the reliability and performance of your equipment.
Al Ansari Global takes pride in its state-of-the-art Integrated Workshop designed for assembly and repairs. Our workshop is equipped with advanced facilities and staffed by skilled professionals capable of handling a diverse range of machinery and equipment. Whether it's assembling new components or repairing existing ones, our workshop is geared to meet the highest industry standards.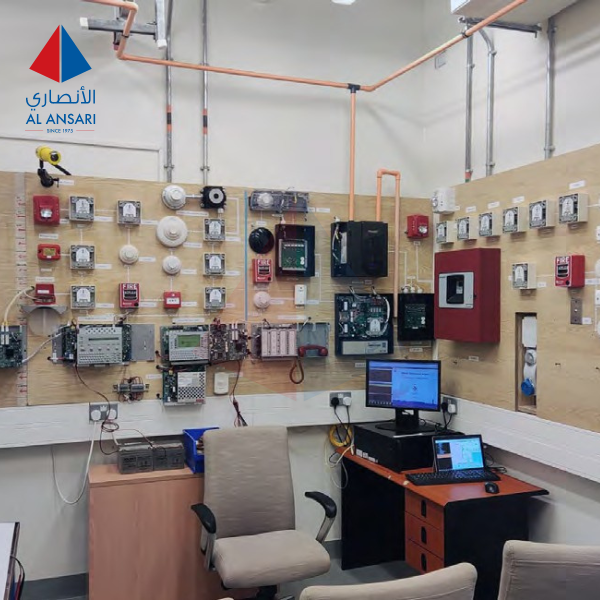 We offer a seamless process from disassembly to inspection, repair, and reassembly, ensuring that your equipment functions optimally. Our team combines technical expertise with a commitment to quality, providing comprehensive solutions that enhance the efficiency and durability of your assets.
Al Ansari Global is your reliable partner for all your Maintenance and service needs. From emergency On-Call Services to proactive Annual Maintenance Contracts and the advanced capabilities of our Integrated Workshop, we are committed to optimizing the performance and longevity of your equipment. Trust us to keep your operations running smoothly, ensuring that your business remains at the forefront of efficiency and reliability. Contact Al Ansari Global today and experience the difference our comprehensive Maintenance and service solutions can make for your business.
Our Maintenance & Service Projects